0-5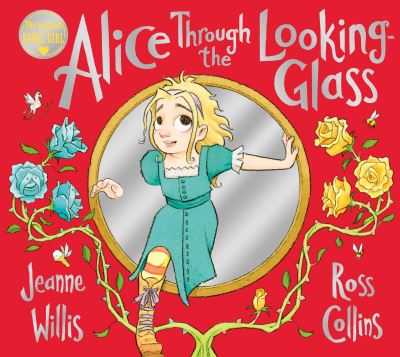 Alice Through the Looking Glass by Jeanne Willis & Ross Colins
Step through the looking glass with Alice and discover the magic of Wonderland . .
This is the perfect introduction to Lewis Carroll's much-loved children's classic – Through the Looking Glass and What Alice Found There.Retold for young readers, everyone's favourite characters are here, including Tweedledum and Tweedledee, Humpty Dumpty and the White Queen.
With bouncy, rhyming text by award-winning author, Jeanne Willis, brought to life in vibrant colour by award-winning illustrator, Ross Collins.
Rabbit's Nap

 

by Julia Donaldson and Axel Scheffler
Lift the flaps and join in the fun with this bestselling preschool classic, 
Rabbit's Nap
 by Julia Donaldson and Axel Scheffler, creators of 
The Gruffalo
.
Rabbit is trying to get to sleep, but everyone is being so noisy. Lift the flaps and find out who is keeping Rabbit awake! Will she ever have her nap?
With sturdy flaps on every spread and rhyming stories that are a joy to read aloud, the Tales from Acorn Wood series has been delighting both parents and toddlers for over twenty years.
6-8 
The BFG by Roald Dahl
September 13th celebrates Roald Dahl Day, and in honor, we've selected The BFG as our pick. 
The BFG stands for Big Friendly Giant, who unexpectedly spirits a little girl named Sophie out of bed, and into the land of the child-eating giants.  With Sophie in his top pocket, the BFG sets off to rid the world of the big, gruesome giants who guzzle up 'human beans' - the Bloodbottler, the Fleshlumpeater and all their rotsome friends.
Full of outrageous humour and plenty of jokes about bodily functions that children will love, this warm-hearted stories is one of Roald Dahl's many much-loved tales that continue to be cherished by readers of all ages.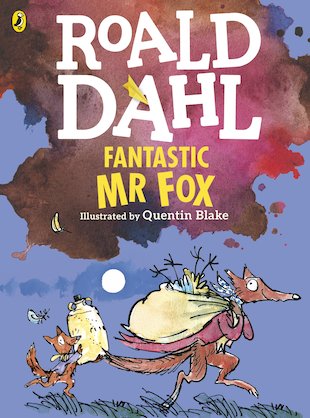 Fantastic Mr. Fox by Roald Dahl
Nobody outfoxes Fantastic Mr. Fox!
Someone's been stealing from the three meanest farmers around, and they know the identity of the thief—it's Fantastic Mr. Fox! Working alone they could never catch him; but now fat Boggis, squat Bunce, and skinny Bean have joined forces, and they have Mr. Fox and his family surrounded. What they don't know is that they're not dealing with just any fox—Mr. Fox would rather die than surrender. Only the most fantastic plan can save him now. 
Also a major motion pictured directed by Wes Anderson.
9-12 
The Fellowship of the Ring by J. R. R. Tolkien
Part one of three from Tolkien's epic masterpiece, The Lord of the Rings.

Sauron, the Dark Lord, has gathered to him all the Rings of Power - the means by which he intends to rule Middle-earth. All he lacks in his plans for dominion is the One Ring - the ring that rules them all - which has fallen into the hands of the hobbit, Bilbo Baggins. In a sleepy village in the Shire, young Frodo Baggins finds himself faced with an immense task, as his elderly cousin Bilbo entrusts the Ring to his care. Frodo must leave his home and make a perilous journey across Middle-earth to the Cracks of Doom, there to destroy the Ring and foil the Dark Lord in his evil purpose.
All the above titles are available at MILK.
Whatsapp us on 0778165319 or DM us on social media to order!